Create Patterns
How it Works
You can use your keyboard or mouse to create custom, unlimited vibration patterns for any Lovense toy which will sync with your videos. Patterns will sync your toy's vibrations/movements with the movements of the actor/actress/model you are watching.
How to Create a Pattern
1. You can create a pattern while the video is playing. Click the "Create a pattern" icon.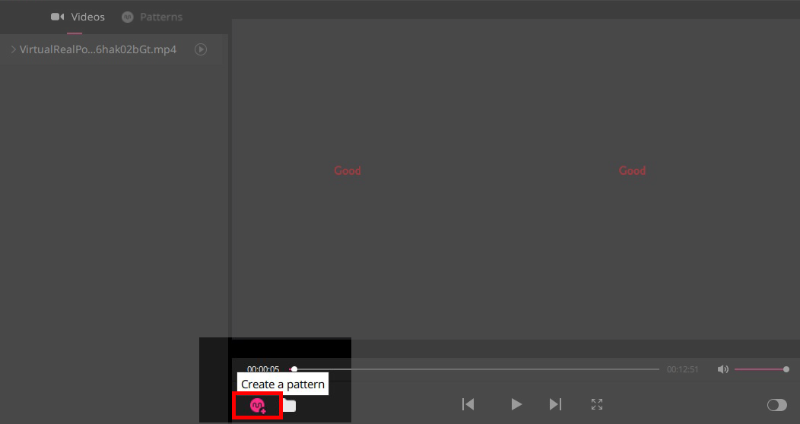 2. Select a toy you own. If you don't have any Lovense toys, you can still use our software and create a pattern without connecting a toy.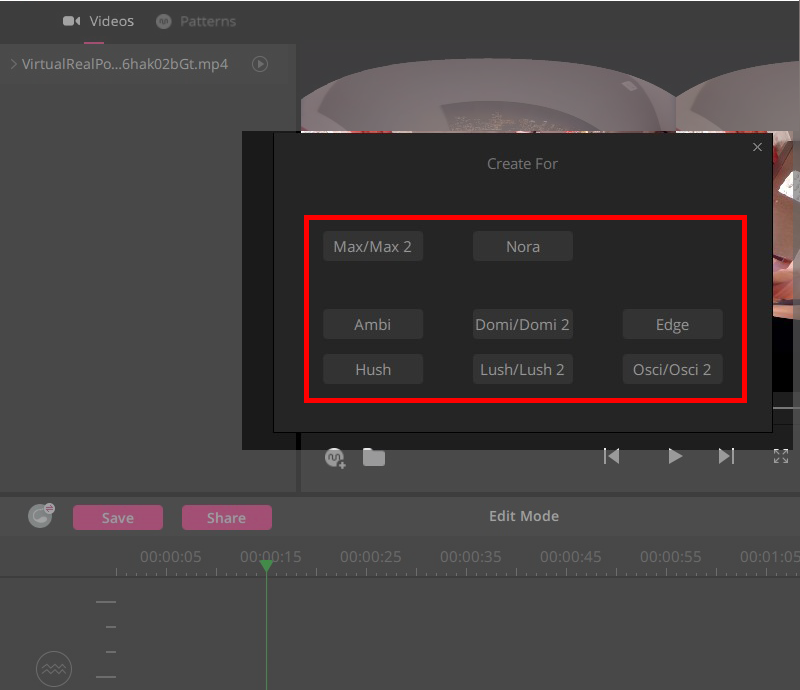 3. While creating a pattern, you can adjust the vibration/rotation/contraction intensity in the following ways:
a) Use the "Page Up" and "Page Down" keyboard keys.
b) Use the shortcut keys in the bottom right of the player.
c) Hold down the mouse button and drag the "floating ball" up or down.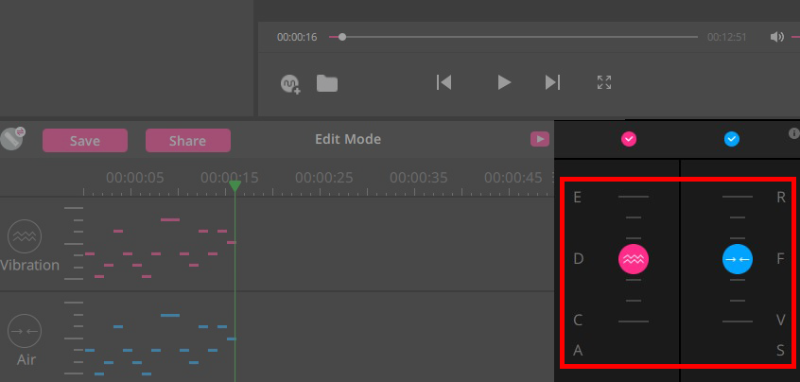 4. When done, click the "Save" button, type in the pattern name, and click "Save". You can find the saved pattern within the "Videos" section.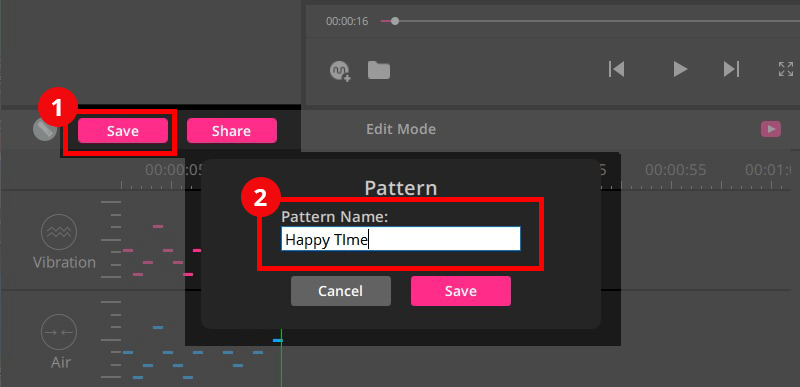 5. If you want to connect a toy while using Lovense Media Player and edit a pattern, click the "Connect your toy" icon near the bottom left and choose "Windows PC Lovense Connect app (needs Lovense USB Bluetooth Adapter)" option. Lovense Connect app will start.
Note: We currently don't support connection using Lovense Remote app. This feature is coming soon.

6. Turn on your toy. A blinking light means it's ready to connect. Plug the Lovense USB Bluetooth Adapter into a free USB port on your computer. Click "Add Toy(s)" to begin searching. After the toy is found, click "Done". The light will stay on to indicate it's connected.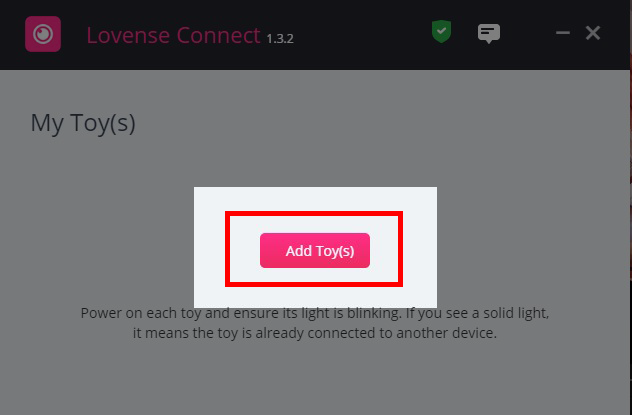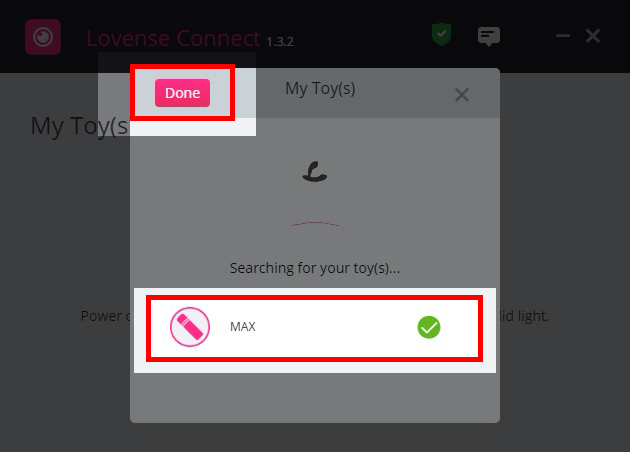 7. The connected toy will appear in the Lovense Media Player. You can select the connected toy and edit the saved pattern.