Group Control
Group chats allow you to add multiple contacts to groups so that all members can chat and play with each other at the same time. Any member of the group can initiate a group Sync control session and all participants' toys will vibrate together.
Getting Started
Ensure you are using the latest version of Lovense Remote. When you run the app, you can join or create a group. With multiple members, Sync control becomes available.
How to Create a Group
1. Tap

in the corner of long distance page. Choose [New Group].
2. Choose the friends you want to invite into the group. Note: if their app version is too low to support Group Control, they cannot be added to the group.
3. When you click [Done], the group will be created and you will be its owner.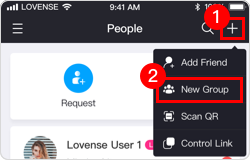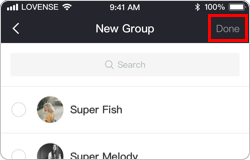 How to Invite More Members
1. On the group chat page, click the

to enter group settings.
2. Tap

to add more members to the group.
3. You can also share the group's QR code. Users can scan the code using Lovense Remote to join the group.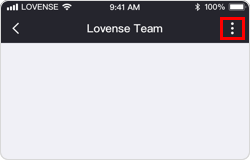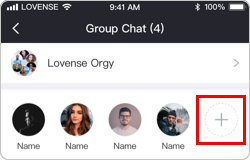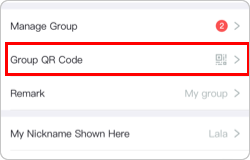 How to Start Group Sync Control
1. Tap

then tap Sync and choose the members you want to sync with.
2. Once a member accepts the request, you can start to control using the Mirror mode.
3. With Max, Nora, or Mission connected, you can tap the Long Distance Sex feature and participants' toys will react to the movement of your toy.
4. To transfer control to another member, tap on the member's profile picture and tap Set as controller.