Keno Game
Playing games will let your customers experience a new way to enjoy your streams, making your show more interactive and entertaining. If you want to learn how to play the Keno Game with your fans, please follow this step-by-step user guide.
The Keno Game is a lottery-like gambling game that will bring a lot of fun to your show. Set the number of the tiles on your board (up to 120), and how much do players need to wager on them.
Please follow these step-by-step instructions to learn how to set up the Keno Game.
1. Open Lovense App Gallery and click 'Activate' to enable the Keno Game.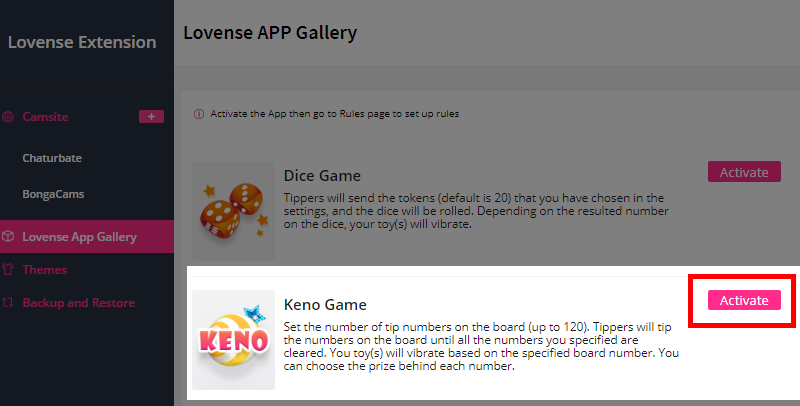 2. Click on the camsite you want to set up and then click the gear icon to change settings for the Keno Game.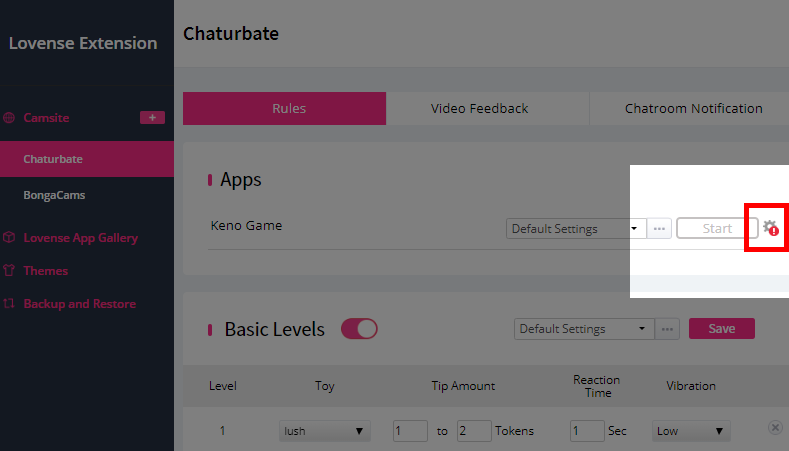 3. First, choose the board size (up to 120 spots). The more the merrier!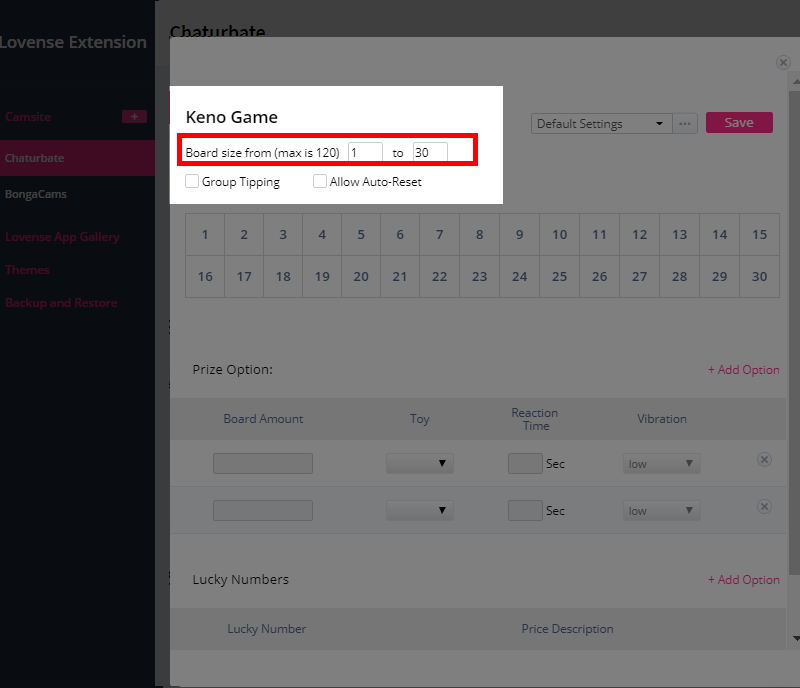 4. Choose the toy for each number/group of numbers. If you have multiple toys connected to your account, you can choose one toy for each particular row or all toys for that row.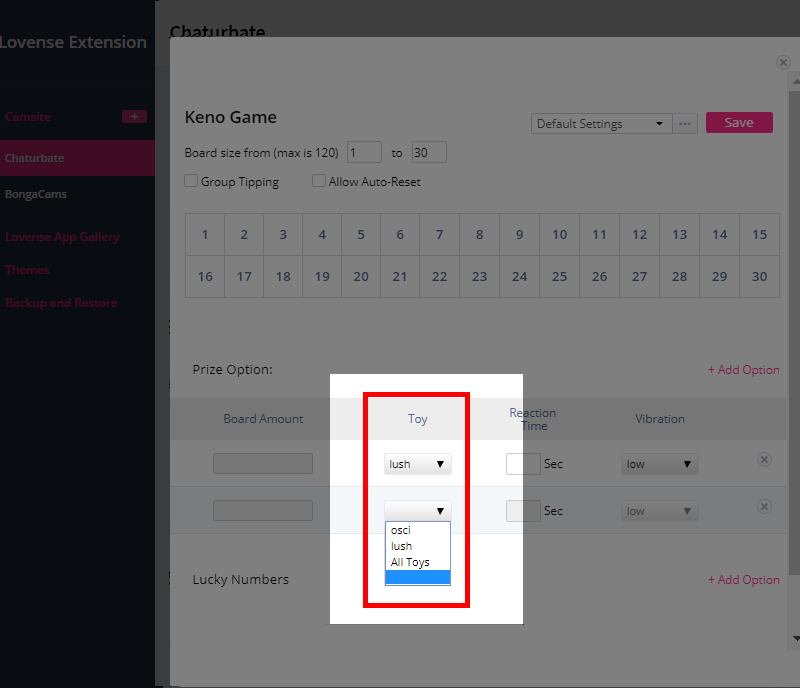 5. Next, set the Prize Options. Prize Options will let you set how the toy vibrates for each number. You choose numbers by clicking on the number board, or by directly typing the numbers into the input field. You may choose a single number, a group of non-consecutive numbers, or a group of consecutive numbers for each prize option.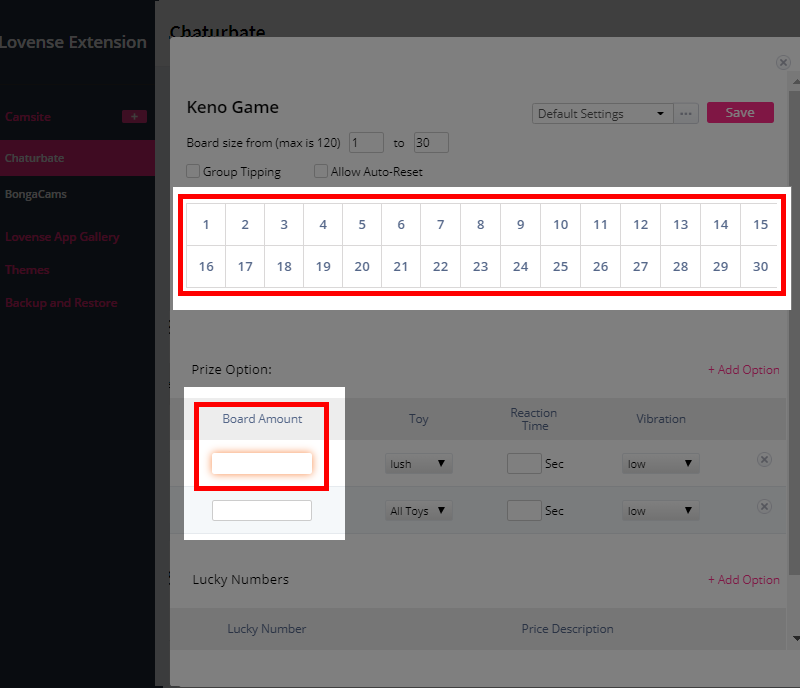 6. Set the reaction time for each row. This will set how long your toy(s) vibrate when the corresponding tip value is received. Then choose the vibration intensity. You can choose from 4 power levels: low, medium, high and ultra-high.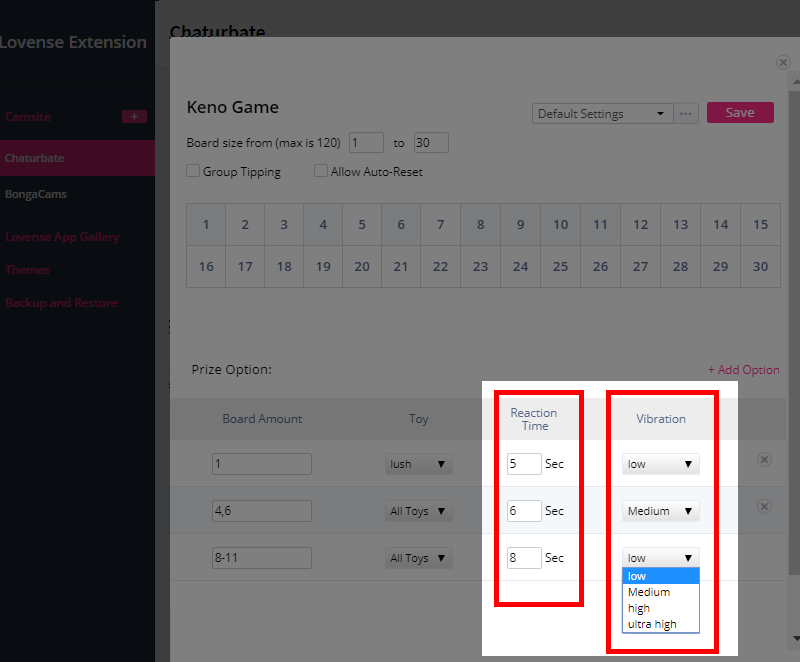 In this example, if you receive a tip of 1 token, Lush will vibrate for 5 seconds at low intensity.
7. You can add Prize Options if you want to vary your settings further. Click 'x' to delete a Prize Option.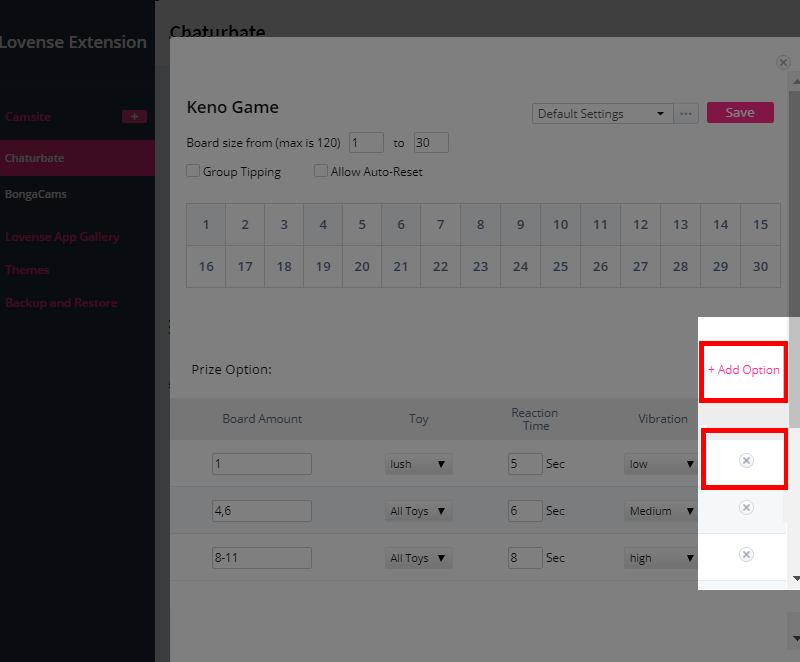 8. You may also choose lucky numbers. If a tip is received which corresponds to a lucky number, you can add a non-toy prize to do something special for the winner. You can do anything you like for the winner – the only limit is your imagination. If you want to use lucky numbers, type a lucky number and write a non-toy prize.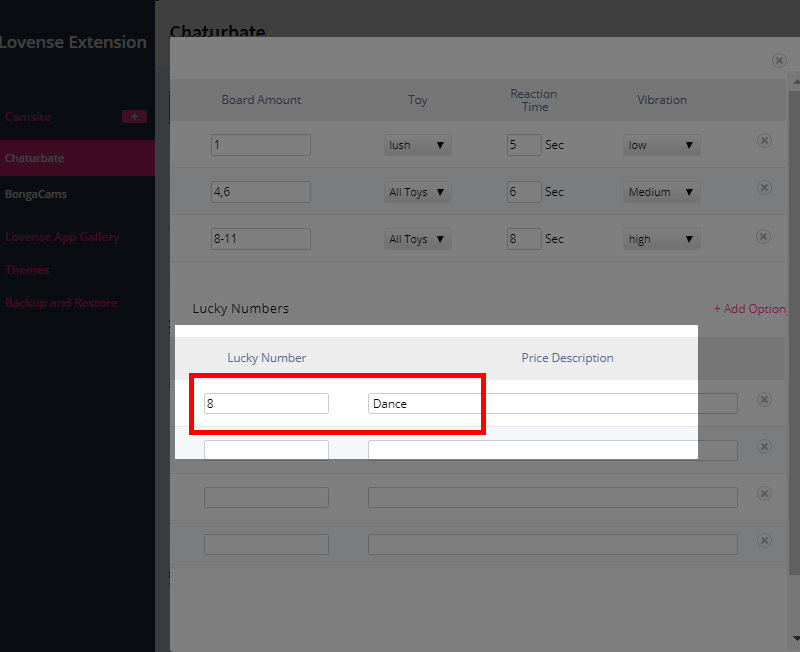 9. Enable Auto-Reset if you want the game to restart automatically after all numbers have been cleared from the game board.
10. Enable Group-tipping, if you want small tips to be added to a progress goal towards the highest available number. For example, if someone tips 5 tokens when the lowest number is 15, it will be added to the group tips. Once the collective amount of group tips reaches 15, the Keno Game will be triggered.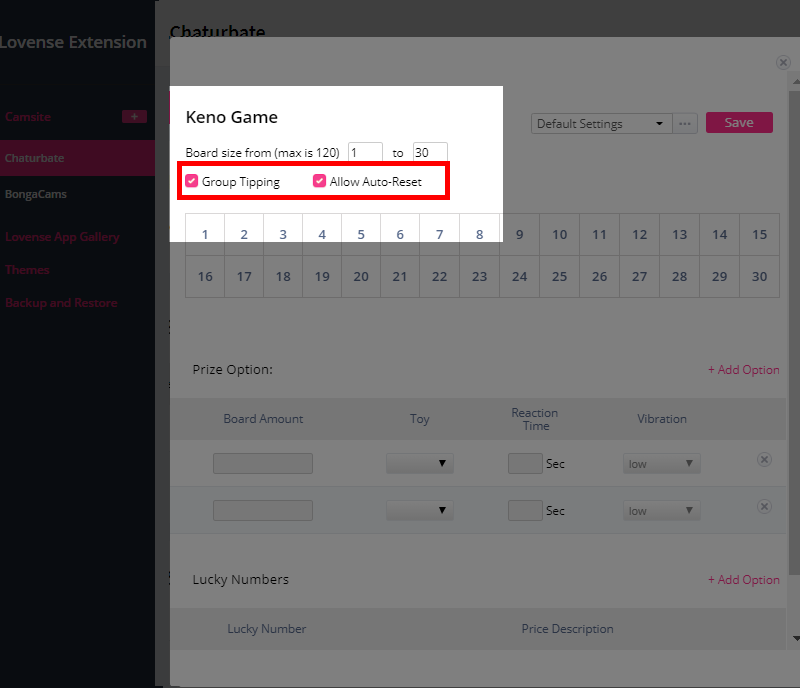 11. Click 'Save' to save your settings for the Keno Game.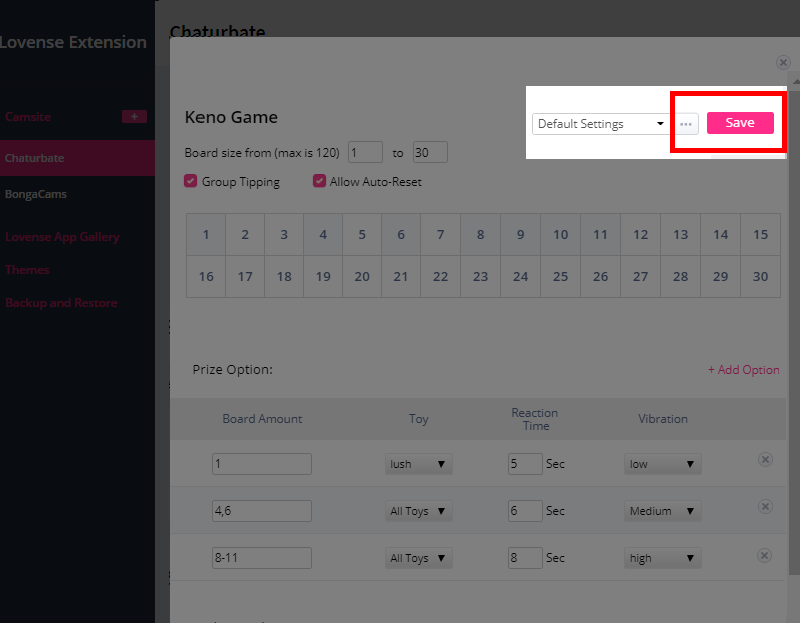 12. Go to the Video Feedback tab, scroll to the bottom and enable 'Keno Game' to allow game animations to be displayed within Smartcam or OBS.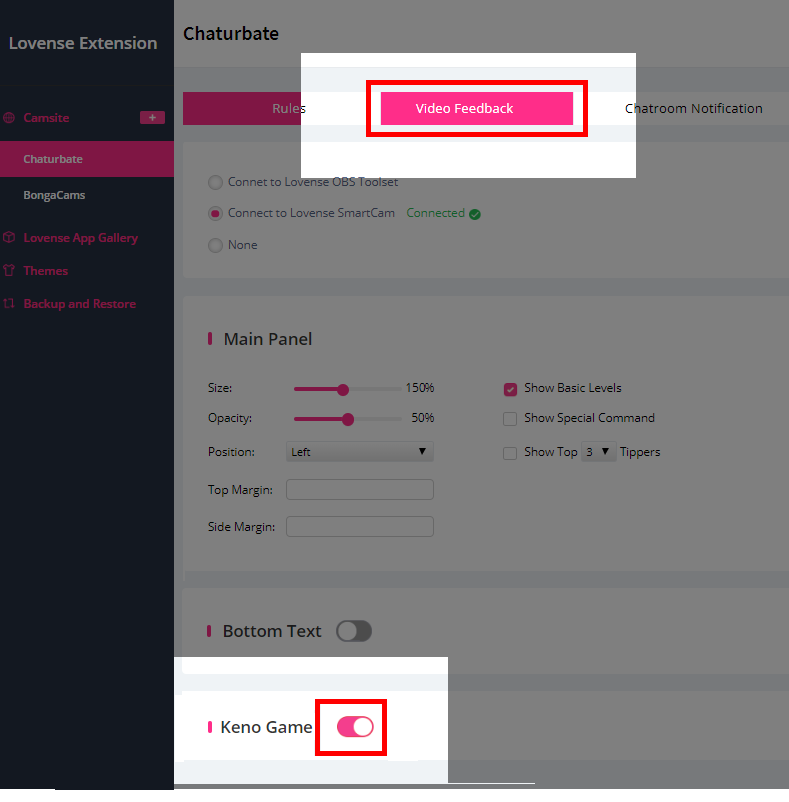 13. On the right side of the page, first save all of the settings for the camsite that you are working on. Secondly, click on "Start". Now the video feedback will show your Keno Game settings and provide animations.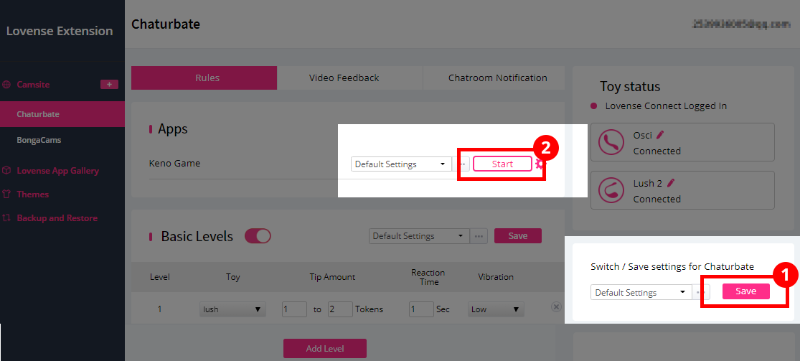 14. Send the tip test to see how it works. Tip the number of tokens associated with a number on the board. Video Feedback will also show your fan's position in the queue.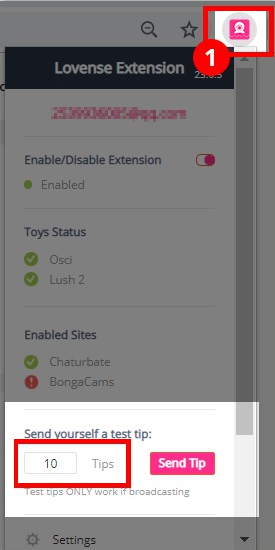 15. Allow your fans to enjoy the interactive show with our new Keno Game!